Our Green Business Template

This is an example of a website built using our standard Green Business template.

In fact this is just the start because we can very quickly and easily customise it to your exact requirements.

However before you settle on Green why not take a look at our other standard templates. It costs nothing to look?
A Website Built With NO Obligation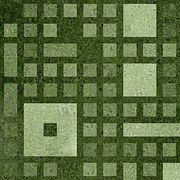 We will build a website to your exact requirements BEFORE asking you for a penny cent or dime in advance!

If you are not happy or simply decide not to go ahead that's entirely up to you.

So What Will it Cost?
Here's another nice surprise; the total cost including hosting and support for the first twelve months will be &pound250.00. Thereafter there is an annual charge of just &pound50.00 for continued hosting and support.


The Standard Pages
There are four standard pages along with the Home page that can be included on your website; click on an image below to see an example of them in action.